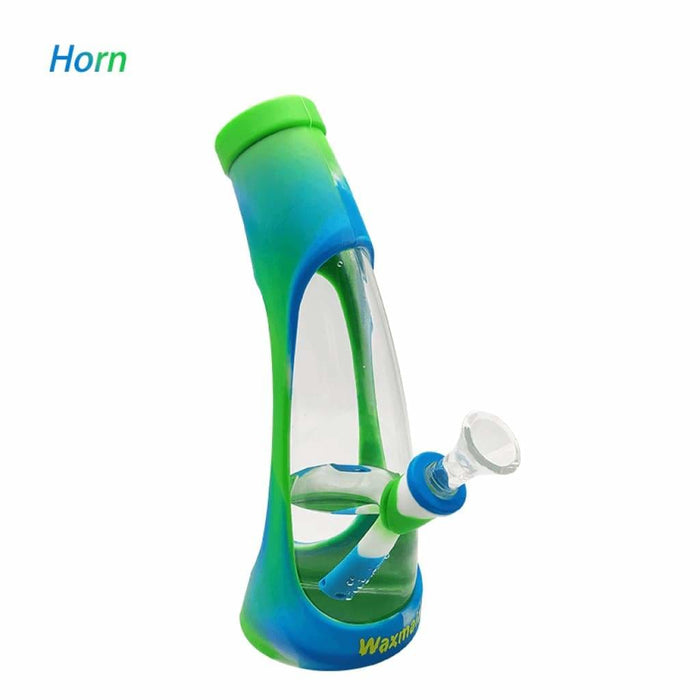 Horn Silicone Glass Water Pipe
Original price
$ 32.99 USD
-
Original price
$ 32.99 USD
$ 32.99 USD
-
$ 32.99 USD
Current price
$ 32.99 USD
Waxmaid Horn silicone glass water pipe is the first and most popular evolved water pipe smoking rig made of quality glass and platinum cured silicone in the smoking industry. Over 750,000 pieces sold and still counting since the first launch of the Waxmaid Horn water pipe! It's our fam's most loved dab water pipe! People can't get enough of this beauty!
Waxmaid Horn silicone glass weed pipe is made of platinum-cured silicone material. It's certified "food safe" for culinary applications, and the safety level goes above and beyond FDA approval standards.
For the design, Waxmaid Horn is durable and aesthetically pleasing. Its flexible silicone body surrounds a thick glass water chamber that easily pops in and out for quick filling and cleaning without leaking out. The combination of silicone and glass design easily solves broken glass with water pipes and makes the smoke volume visible in smoking rigs.