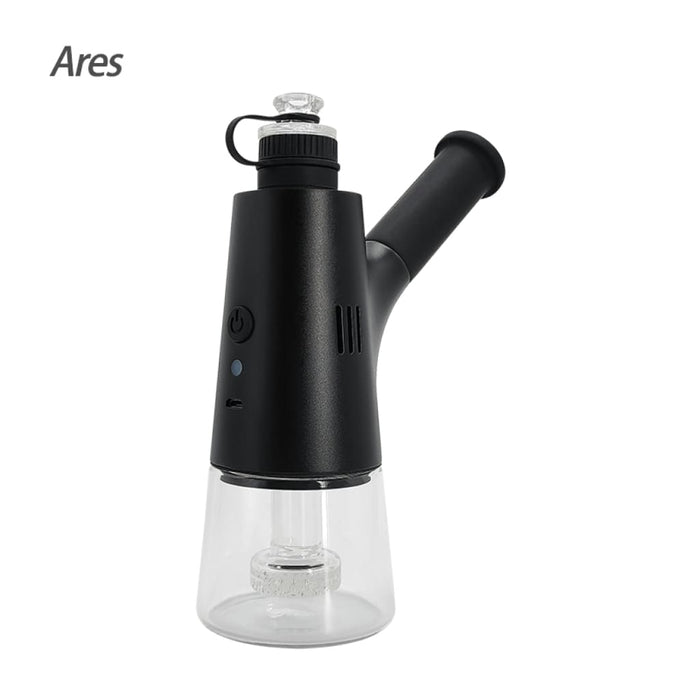 Ares Dab Rig
Original price
$ 175.00 USD
-
Original price
$ 175.00 USD
$ 175.00 USD
-
$ 175.00 USD
Current price
$ 175.00 USD
Waxmaid uses an ultra-thin quartz chip connected with the atomizer of Ares dab rig for instant heating up, as we know that quartz conducts heat better than ceramic with less heat loss, so there is no need to warming up the device for 30 seconds like Puffco Peak, Waxmaid Ares vaporizer completely ends your anxious waiting, just power on and enjoy dabbing. And by using the directly heated tech, you can enjoy up to 60 sessions with the same battery life. 

Waxmaid Ares is a Zinc Alloy metal-made pocket-size dab rig, the mouthpiece is made of platinum-cured silicone, which is detachable for easy cleaning, and you can also change the mouthpiece base on your preference, safer and healthier, an alternative mouthpiece in vivid color makes your vaporizer more distinctive. The connector's diameter size is 18mm, which fits all mouthpieces of Waxmaid nectar collectors. 
Waxmaid Ares dab rig is a 6.5-inch small vaporizer that can be hidden in your pocket and you can carry it with you anywhere you go.
Waxmaid Ares dab rig comes with a well-designed quality PU bag, it's stylish and smell-proof, can be used as a travel bag for a long time. The double zipper design is inspired by the travel suitcase for easy opening and closing. Double-sided black honeycomb relief design with Waxmaid logo, adds beauty and 420 memes to the travel bag, meanwhile keep your activities low-key, but you can still get a shoutout from other Waxmaid fams occasionally!
1 × Ares electric dab rig (full set)
1 × Backup coil-less quartz atomizers
1 × Dab tool
1 × Cleaning brush
4 × Cotton swab/Q-tips
1 × Wax carb cap
1 × Rubber belt
1 × Honeycomb percolator
1 × Silicone glass container
1 × USB charging cable
1 × User manual