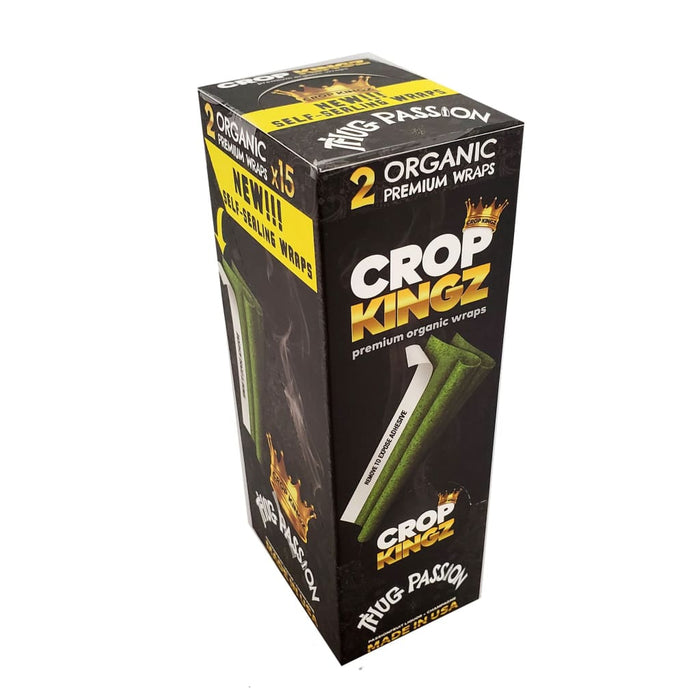 Crop Kingz Premium Organic Hemp Wraps - Thug
Original price
$ 27.99 USD
-
Original price
$ 27.99 USD
$ 27.99 USD
-
$ 27.99 USD
Current price
$ 27.99 USD
Crop Kingz is the first ever Peel & Seal hemp wrap! These wraps are made of premium American grown organic hemp and include a SELF-SEALING GUM STRIP made out of Natural Arabic Gum. DO NOT LICK or WET! This self sealing gum strip is extra sticky, no more sealing with spit! 
1.) Fill
2,) Peel
3.) Seal
Features:
15ct Display
2 Wraps per foil
Thug Passion flavor (Passionfruit Liquer & Champagne)

Biodegradable Filling Tool which can be cut for Tips!