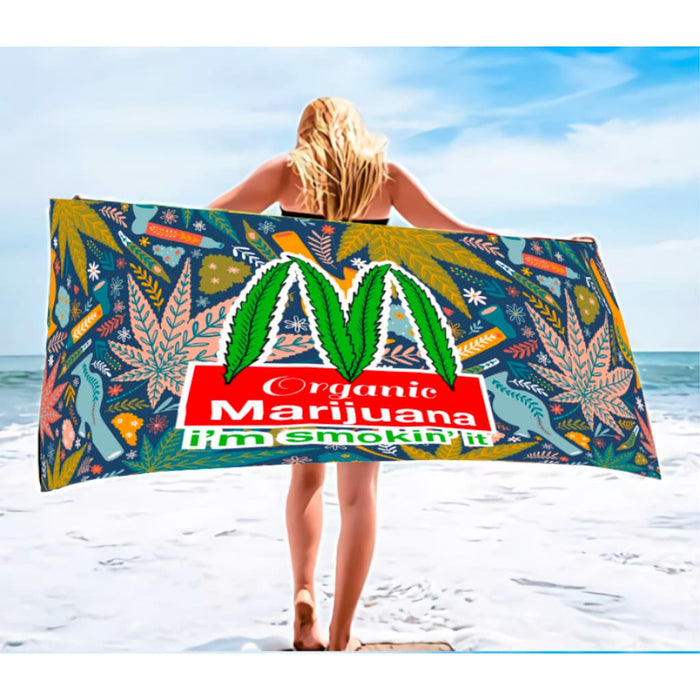 'i'm Smoking It' Beach Towel 🚬
Original price
$ 17.49 USD
-
Original price
$ 17.49 USD
$ 17.49 USD
-
$ 17.49 USD
Current price
$ 17.49 USD
Express yourself with our 'I'm Smoking It' Beach Towel 🚬. Embracing the laid-back, chill vibes, this towel is all about making a personal statement while you're enjoying your time under the sun.
Sized generously at 64 X 40 inches, this towel provides ample space for sunbathing, drying off after a refreshing dip in the ocean, or setting up a cozy seaside picnic.
Our 'I'm Smoking It' Beach Towel is made from ultra-soft, absorbent material for maximum comfort and a quick dry time. Its vibrant, durable print maintains its cool look, wash after wash, making it a staple for any beach day.
The 'I'm Smoking It' Beach Towel is a perfect accessory for those who love to express their unique personality. Bring your style, comfort, and bold statement to the beach with this towel - because you're not just living it, you're smoking it!
Keywords: 'I'm Smoking It' Beach Towel 🚬, Extra-Large Beach Towel, Vibrant Design Beach Towel, Quick-Drying Towel, Unique Beach Essentials, Bold Beach Towel Design, Personal Statement Beach Gear, Comfortable Beach Towel 🏖️.